Experiential Learning placements are offered in Marga Marga County and are combined with the academic portion of the program: Make an impact in the lives of people with disabilities; Work with entrepreneurs who need to start and run successful businesses as a way out of poverty; Volunteer as a Soccer player or Soccer coach; Volunteer for Animals welfare; Volunteer at community events, and more.
Airport pick up / Airport drop off (*)
Program Orientation
Volunteer/Internship Placement
Support Service
Homestay (We offer the option of Living with a Chilean family. This option includes a private room, three meals a day, and laundry service)
24/7 in-country support
(* )The transportation service is scheduled on specific dates and times
---
ELP K-12 SCHOOLS DIVISION
High School Students: Academic and Experiential Learning Programs for K-12 students
College/University Students: Assist students with the develoment of their English language skills and provide cultural feedback.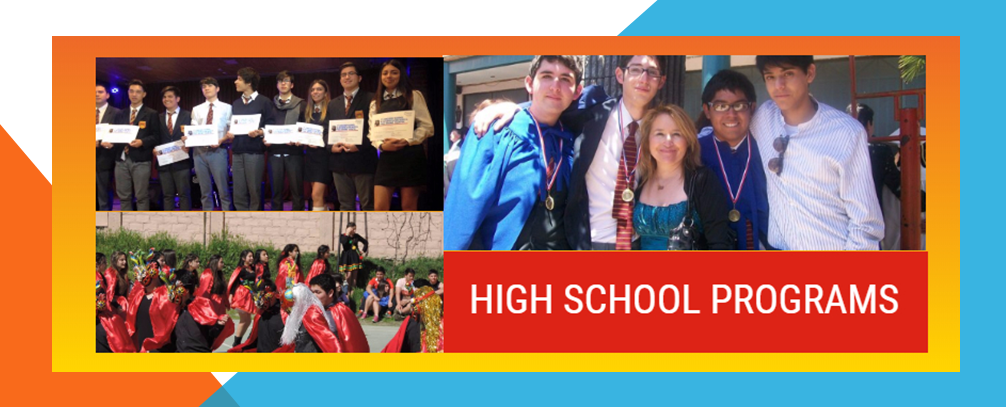 ---
ELP DISABILITIES AND SPECIAL NEEDS DIVISION
Among the non profit organizations we work with, participants can collaborate as volunteer/intern with the special education foundation called PRO INCLUSION RAYOS DE SOL intended for people (adults) with cognitive disabilities who do not receive formal instruction because of their age. They cannot opt for jobs either. This institution has been actively making all the necessary efforts to continue with its mission by giving the participants opportunities of social inclusion within the community. If you or your institution would like to know more about this organization, please make a click HERE
Community Council on Disability – Quilpué: The Council acknowledges that volunteering plays a pivotal role in empowering individuals, facilitating active community participation and building inclusive and resilient communities in which we can all flourish.
Executive Secretary of the Community Council on Disability-Quilpué: Ms. Cecilia Aguayo Stefoni (seated on left side of the picture)
---
ELP EQUESTRIAN AND RECREATION HIPPOTHERAPY PROGRAMS DIVISION
Our Programs are aimed to understand why the horse is a rehabilitation tool, how it is integrated into the areas, not only from equine therapy, but also as a tool of emotional learning from their innate and social leadership, how teaches us to rediscover and how this animal becomes a mirror of our emotions and attitudes. We seek to provide children with little mobility by experiencing their limbs through horseback riding. More information Here,
---
ELP SOCCER VOLUNTEER OPPORTUNITIES DIVISION
Like the majority of countries in the world, soccer is the most popular sport in Chile. We offer you the opportunity to discover new ways of learning and developing soccer skills at Marga Marga County, Valparaiso Region. MARGA MARGA COUNTY FOOTBALL / SOCCER ASSOCIATIONS.
---
ELP VOLUNTEER FOR OLDER PEOPLE DIVISION
Volunteers serve  for elderly people to support them. Volunteers are very important in helping the local staff at the PARISH SANTA MARIA, MOTHER OF THE CHURCH, EL SOL QUILPUE, which is small. Volunteers partake in all activities, especially helping to create a light and fun atmosphere. They make art with the elderly, as well as lead leisure activities around music, theatre or whatever particular interest volunteers have. The elderly men and woman are extremely appreciative and excited to have volunteers with them, and some of the most memorable moments for volunteers come from just sitting, talking and sharing. As needed, volunteers also help the local staff on light housekeeping activities like serving meals. 
---
ELP MICROENTERPRISES DIVISION
Work with entrepreneurs who need to start and run successful businesses as a way out of poverty.
---
ELP ANIMAL WELFARE DIVISION
Volunteers provide full range of services including animal care, fostering animals, conducting adoptions, providing humane education, participating in community outreach and fundraising. Animal Welfare Associations we work with.
---
ELP YOUTH DEVELOPMENT DIVISION

---
ELP EVENT VOLUNTEERS DIVISION
Volunteer at community events such as concerts, environmental events, sporting events and community events. Roles may include community clean-ups, stewarding,  providing information to the general public, etc.  Much of the volunteering will be outdoor and include some physical activity so volunteers will be expected to bear this in mind.