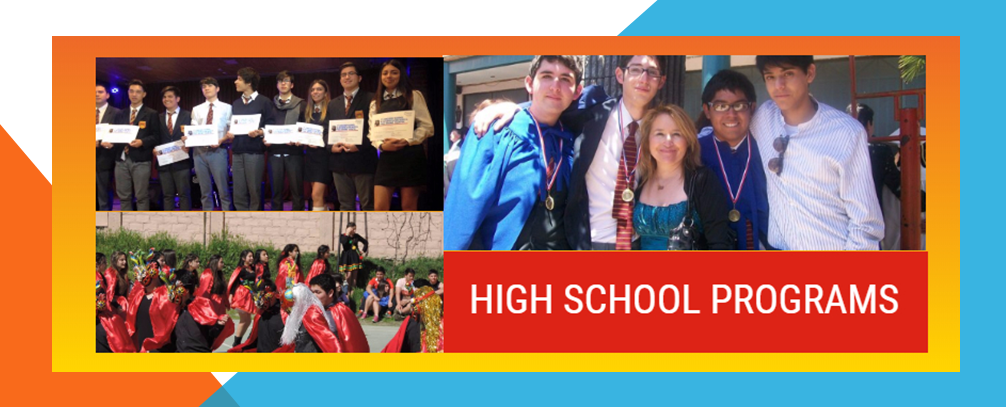 Our High School Programs are intended for k-12 students from all over the world interested in making an impact in Marga Marga County. Terms: Semester / Trimester / Short Term
It includes:
Airport Pick up – Airport Drop off  
Important: The GoAbroad-Chile coordinator will be at the Santiago de Chile Airport (SCL). Do not leave the airport by yourself and do not accept any offers from taxi services.
---
Homestay: We offer the option of living with a Chilean family. Each homestay has been carefully selected by  our GoAbroad-CHILE Coordinator. Living in a homestay, you are provided with three meals a day (except on GoAbroad-CHILE's Tours days) and laundry service once a week for the official duration of the program. This is included in the GoAbroad-CHILE program price. Students will have their own room and wifi access.
---
Student Orientation Day
---
An Intensive Spanish and Chilean Culture Course with a total of 60 contact hours (from Monday to Friday)
---
To actively participate in Experiential Learning Programs
NOTE: Students will participate in community activities offered by our ELP Divisions: Dissabilities and Special Needs Division, Soccer Division, Volunteer for Older People Division, Animal Welfare Division, Youth Development Division, to mention some.
Students can also participate in Soccer activities
---
Two Tours: The Program includes two Tours: QUILPUE Route I and QUILPUE Route II.
---
A farewel Party
---
---