GoAbroad-CHILE forms part of the MARGA MARGA UNDERTAKES Project, a joint endeavor developed in conjunction with public and private institutions with the aim of increasing inter/national visibility to Marga Marga County, Valparaiso region.
Programs for INTERNATIONAL and LOCAL Participants
PROGRAMS FOR INTERNATIONAL PARTICIPANTS – INCOMINGS
I
STUDY ABROAD: UNIVERSIDAD DE ACONCAGUA 
STUDYABROAD UAC
International participants interested in attending a Semester or Year Abroad at UAC will have the opportunity to study alongside Chilean students and professionals at Universidad de Aconcagua. The university provides an opportunity to promote personal and social opportunities for students and adult learners at local, regional, and national levels. The university offers professional programs in the areas of Health, Engineering, and Social Sciences.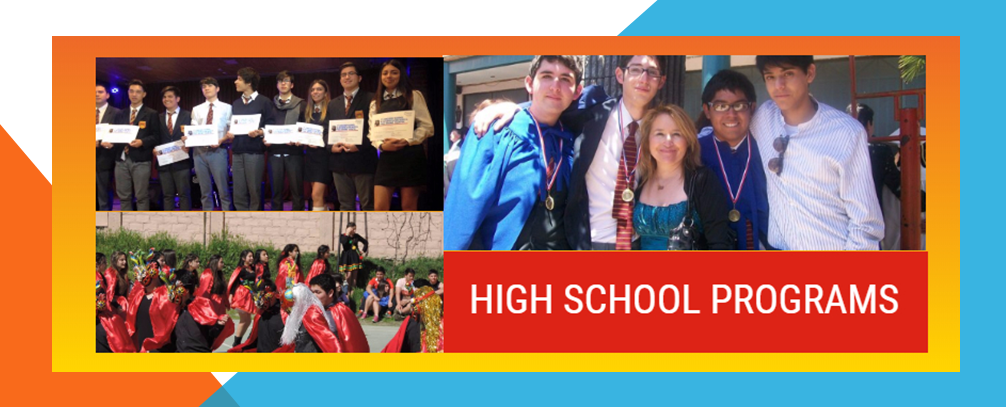 STUDY ABROAD: HIGH SCHOOL PROGRAMS
HIGH SCHOOL PROGRAMS
Our High School Programs are intended for k-12 students from all over the world interested in making an impact in Marga Marga County.
---
II
EXPERIENTIAL LEARNING PROGRAMS
ELP
As members of the MARGA MARGA UNDERTAKES project we are able to provide international participants with safe, outstanding and nurturing Experiential Learning Opportunities – ELP while they are in Chile. Therefore, for international participants interested in making an impact through Experiential Learning Programs: Volunteerism, Community Service, Internship, Field Education, and Service Learning Programs, GoAbroad-CHILE organizes a wide and diversified range of experiential learning opportunities to develop and grow in the Marga Marga county. Participants will have various options such as K-12 schools, non profit and governmental organizations, to mention some. In case international participants need to improve their Spanish language skills, they can also participate in our Intensive Spanish and Chilean Culture Programs.
Volunteer Placements @ Business District QUILPUE. 
A foreign intern can also take part in important Start Up projects: Start-Up Chile is an initiative of the Chilean Government to attract early stage, high potential entrepreneurs bootstrap their startups using Chile as a platform to go global.
"(…) startup companies are on the rise and are changing the way people shape their careers"
---
III
LANGUAGE AND CHILEAN CULTURE PROGRAMS
SPA
The teachers of our Center for Foreign Languages all have degrees in languages and are dedicated to providing outstanding language instruction to each and every one of our students. We are 100% committed to helping students reach their goals in learning Spanish and having an unforgettable experience at Marga Marga County, Valparaiso Region.
---
PROGRAMS FOR LOCAL PARTICIPANTS – OUTGOINGS
INTERNACIONALIZA TU CURRICULUM
La mayoría de las Universidades anglosajonas ofrecen ESL Programs para quienes deseen aprender el idioma inglés. Lo positivo es que al final del programa cada participante obtiene un certificado del programa (Certificate of Completion of the Program) lo que permite que tu curriculum se internacionalice. También existe la posibilidad de participar en Academic Programs por un semestre o año.
INFORMATION FOR LOCAL PARTICIPANTS.